Train Tours in India
India is a vast country with thousands of tourist attractions scattered all over the country. Many of these attractions are not close to airports having connections to the major metropolises. Moreover, in many of the interior regions, the road conditions are not up to the mark, with less then ideal road connectivity. Then, there is also the language problem, as a tourist is not expected to be familiar with scores of languages and dialects prevalent in various regions of this vast land.

In these conditions, train travel is an ideal option. Firstly, the regular and reliable train services are available for almost all regions of the country, even to remote destinations, with very convenient connections to all major centers of disembarkation. Secondly, the railway system being a central government owned utility, it offers a comfortable and consistent reservation system where reserved berths can be booked months in advance and thus plan one's itinerary to the last detail, and arrive at a fairly dependable budget estimate, which removes many hassles during the actual travel. Most importantly, the overall cost of travel is reduced substantially, as compared to a travel plan by air, or by luxury limousines. The only downside is the time consumed, as compared to travel by air, though this disadvantage is adequately compensated by a chance to know about the destinations more in depth, besides, in getting a chance to connect more rewardingly with the local people, explore local sights and sounds, relish local cuisine and getting to know indigenous folk traditions in art, culture, music and dance etc.

However, while planning a tour through India by train, one has to take into account the vastness of this land, as also the enormous number of people who patronize this utility for their routine travel, every moment of the day and night, round the year. All this makes the Indian Railway System as one of the biggest and the busiest around the world, and thus planning a journey through a maze of options and travel classes can turn out to be exasperating for a novice. It is therefore advisable to seek support from a range of travel assistance available.

In short, the Train Tours on offer in India vary widely, on the basis of cost involved, comfort levels and the quality of experience. One can categorize the available options as follows –

1. Travel by ritzy Luxury Trains which offer almost all imaginable indulgence to reach the most popular destinations
Palace on Wheels
Operating since 1982, this train connects New Delhi to some of the most attractive sites in Rajasthan and the Taj Mahal
Royal Rajasthan on Wheels
Commissioned in January 2009, this train replicates the route of the Palace on Wheels, but its opulence and comfort level surpasses all hitherto known standards of train travel
Deccan Odyssey
Takes you through an opulent tour of popular destinations in Maharashtra and Goa, including some stunning beaches, intimidating forts and historical architecture
The Indian Mahraja
The Indian Maharaja – a more luxuriant version of Deccan Odyssey, this train additionally includes most popular spots in Rajasthan, on its way from Mumbai to New Delhi
Golden Chariot
Named after the famous stone chariot at Hampi, it covers most of the fascinating sites in Kerala, Karnataka and Tamil Nadu in sheer opulence
Maharajas' Express
This train relaunched in 2012 actually boasts of five versions which cover all important sites almost all over the country and can be considered the very last word in its sumptuous detail for comfort.
2. Travel by exclusive Fairy Queen Express connecting heritage sites like Alwar and a choice of wild life sanctuaries at Sariska Tiger Reserve
3. Toy Trains in India which connect remote hill stations like Shimla, Darjeeling, Ooty and Matheran
4. The prosaic Bharat Darshan Tourist Train covers almost the entire country on an affordable budget within 10 nights
5. Niche Tourism for Major Buddhist Sites – the Mahaparinirvan Express Buddhist Train covers all Buddhist sites in Uttar Pradesh and Bihar
6. Niche Tourism for Major Sikh Sites – the Panj Takht Darshan Train covers major Sikh pilgrimage sites
7. And, lastly one retains the plebeian option of travelling on a shoestring budget, which despite all its disadvantages enjoys the rare privilege of really exploring this great and ancient land amidst all its pristine beauty and its disagreeable blisters.
INDIA TOUR PACKAGES
India Tours to Rajasthan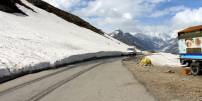 India Tours to North India
India Tours to Hill Stations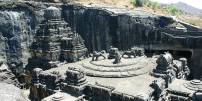 India Tours to Mumbai Based: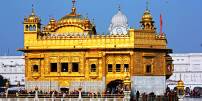 India Tours to Temples:
India Tours to Wildlife
India Tours Luxury Train Tours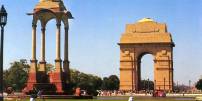 India Tours to Stopovers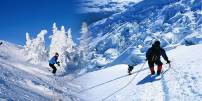 India Tours by Flights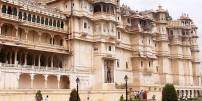 India Tours to Golden Triangle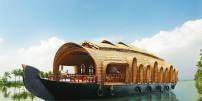 India Tours to South India: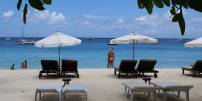 India Tours to Beaches