Char Dham Yatra
Delhi - Rishikesh - Barkot (Yamunotri) - Uttarkashi (Gangotri) - Guptkashi - Kedarnath - Badrinath - Srinagar - Rishikesh - Haridwar - Delhi
Tours Overview
As per Hindu belief Char Dham means Yatra of four sacred places in India. These four sacred Shrines are Puri, Dwarka, Badrinath and Rameshwaram which are also home of four "Shankaracharyas" which are known as the "Peethadheesh" of these shrines. It is said that completing journeys of these all four shrines make one free from the cycle of birth and death which is called "Moksha".

However all above mentioned shrines are in different part of India and far away from each other and take lots of time a convenient circuit of tour has been developed and called Char Dham Yatra, It covers Yamunotri, Gangotri, Kedarnath and Badrinath. Because these all places are in same part of India and easy to travel in one span it becomes popular and lots of Hindu travel these places every year. These all four places situated in Himalaya and opened only from April or May to October or November after Deepawali festival doors of all these shrine remains closed due to extreme weather condition.
Tours Highlights
Day 01: Delhi – Haridwar / Rishikesh (230 Kms / 8 hrs)
Morning Drive for Rishikesh and Enroute visit to Haridwar where you can take a holly deep in Ganges as well as will perform pooja in temple. On arrival at Rishikesh check into hotel for overnight stay.

Day 02: Rishikesh – Badkot / Jankichatti (245 Kms / 08 hrs)
After performing Pooja in Rishikesh Temple in morning have breakfast and depart for Badkot via Dehradun. There will be Enroute visit of Kempty fall a famous fall and gather tourists a lot. Lunch will be taken in Dehradun.

On arrival in Badkot / Jankichatti check in Hotel / Camp. Overnight stay in Hotel. Dinner in Hotel or as per your comfort outside restaurant.

Day 03: Badkot / Jankichatt - Yamunotri - Jankichatti (6 Kms Trekking)
Early morning after getting fresh start 6 Kms trekking for Yamunotri. On arrival At Yamunotri you can take Holy Deep in "Surya Kund" and perform Pooja of "Divya Shila" and in temple of Yamunotri Jee. After Darshan take breakfast with your own and return Janki Chatti by again Trekking. Overnight stay at Hotel / Camp.

Day 04: Badkot /Jankichatti - Uttarkashi (120 Kms / 05 hrs)
Morning Drive for Uttarkashi 120 Kms. On arrival Uttarkashi check in at the hotel evening visit Vishwnath Temple which is situated at the bank of river Bhagirathi. You can also visit Ekadash Rudra Temple, Bhairav Temple, Gyaneshwar Temple and Kuteti Devi Temple. Overnight stay at the hotel.

Day 05: Uttarkashi - Gangotri – Uttarkashi (100 Kms / 5 hrs)
Early morning drive to Gangotri "The Origin of River Bhagirathi / Ganges" on arrival take a holy dip in the sacred river. Perform Pooja after that and relax for some time in the lovely surroundings, afternoon drive back to Uttarkashi. Overnight stay at Hotel.

Day 06: Uttarkashi - Guptkashi (228 Kms / 8 hrs)
After breakfast drive to Guptkashi, en-route visit Tehri Dam & continue journey to Guptkashi. On arrival at Guptkashi check into Camp / hotel. Evening is free at leisure. You can roam around and have a scenic look of Himalaya by your own. Overnight stay at hotel / Camp.

Day 07: Guptkashi - Kedarnath - Guptkashi By Helicopter (10 Min Flight) or Treak
Early morning ( 5:00 AM) go to helipad at Phata and take flight to Kedarnath or Trek for Kedarnath from Guptkashi. Arrive in Kedarnath have Darshan and Special Pooja in Kedarnath Temple. After darshan back to Rudraprayag .Overnight stay at the Hotel. Please Note:- Kedarnath Helicopter Fare(approx) : Rs. 8500/- Per Persons will be Extra

Day 08: Guptkashi - Pipalkoti
After Breakfast drive for Pipalkoti and Overnight stay at the Hotel.

Day 09: Pipalkoti - Badrinath
Morning leave for Shri Badrinath Ji. On arrival take the holy Darshan. Evening visit, Byas Gufa, Bheem Pul, Saraswati River. Overnight stay at hotel.

Day 10: Badrinath – Srinagar / Devprayag (165 Kms / 8 hrs)
Morning after Arti Darshan in Badrinath Temple drive to Srinagar / Devperyag, on arrival check in at the hotel. Overnight stay at hotel.

Day 11: Srinagar / Devprayag - Haridwar (135 Kms / 5 hrs)
Morning drive to Haridwar. On arrival check in at hotel. In evening visit temples of Haridwar. Overnight stay at hotel.

Day 12: Haridwar - Delhi (210 Kms / 7 hrs)
Morning after holy deep and Pooja in temple drive back to Delhi. Upon arrival in Delhi drop you at the Airport / Railway station for onwards destination.
INDIA TOUR PACKAGES
India Tours to Rajasthan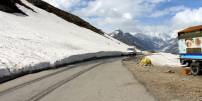 India Tours to North India
India Tours to Hill Stations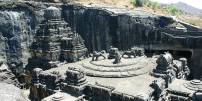 India Tours to Mumbai Based: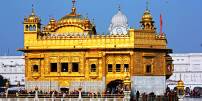 India Tours to Temples:
India Tours to Wildlife
India Tours Luxury Train Tours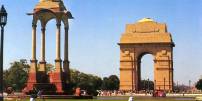 India Tours to Stopovers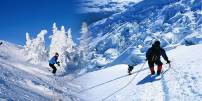 India Tours by Flights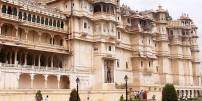 India Tours to Golden Triangle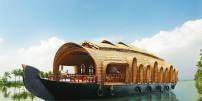 India Tours to South India: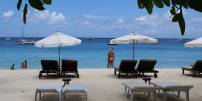 India Tours to Beaches