Discovering Incredible Travel Places in India
It is a fact that if you want to get rid of mental stress or modern hectic lifestyle, you should look for great vacation. Vacationing at a right tourist destination can help people rejuvenating themselves. Are you also planning to enjoy a break from work? If yes, then India has plenty of tourist locations to offer you – from exotic south to marvelous northern India. There are various tour and travel agencies online that can help you choosing cheap travel packages India. If you want to enjoy a great holiday, you should not forget discovering incredible travel places in India. So, be ready to enjoy a great tour to India.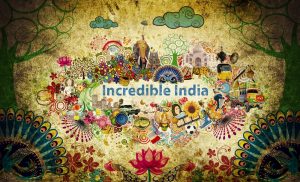 Where to Visit?
Since it is a grand land, it is quite difficult to see all the tourist attractions in a single trip. Therefore, it is essential that you should divide your journey in various parts. You need to pick a few top tourist destinations in India to cover in a single tour to India. For instance, you can create a list of top 10 honeymoon destinations in India or top 10 tourist attractions in India. Once you have a list of desired tourist locations, you can easily plan the next travel action.
When to Visit?
Whether you are an international or domestic traveler, you always need to keep timing in mind. For instance, if you want to see natural beauty of Manali, you need to visit during winter. On the other hand, if you want to visit a wildlife sanctuary or a national tiger reserve park, you need to visit during March to June. So, considering when you should visit top travel places in India is needed if you want to enjoy a great journey to India. Moreover, if you are still facing difficulty in deciding the time to go, you can get in touch with a professional. A right travel agency can easily guide you on determining right time to visit tourist locations in the country.
Weather Matters
Weather condition varies from state to state in India. For instance, visiting Kashmir can introduce cold atmosphere while visiting Rajasthan can introduce you scotching heat. Therefore, before finalizing your India tour, you should first determine the right weather to go. You need to know where you want to go and when? You aren't supposed to visit Agra during peak summers as you may find it difficult to deal with scotching heat. Hence, considering climate condition in mind is needed if you want to explore incredible tourist destinations.
Choosing a Right Tour Package Is Needed
Whether you are planning long holidays or short weekends to enjoy, you should first look for a right tour package. There are different types of tour packages available in the market to determine such as corporate tour package, family travel plans, honeymoon tour packages, and many more. Therefore, it can be concluded that if you want to discover incredible Travel Places in India, you should first discover a right travel plan. While unveiling an assortment of tour packages India, you should not forget evaluating your budget and travel requirements.