South India Hill Stations
Kerala Tours More Famous For Diversity in Natural Attractions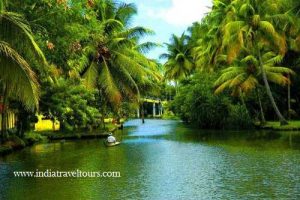 Kerala has wide range of mid-clad, lush hill stations, which is full of wildlife and exotic natural beauty. All the hill stations in Kerala present an exotic home for natural and wild living. Kerala hill stations present delightful captivating experiences of nature in all way of lively beauty. After reaching here, it seems a tough decision to return back leaving the virgin like natural surroundings. Hill stations of kerala have succeeded to save their fascinating beauty from the ill-effects of increasing tourist activities. India tour operators offer wide array of Kerala Tours, which can be customized as per personal likings and preferences without much compromise with ease, comfort, fun, relaxation, activities and health benefits.
Hill station of Kerala tours are famous the diversity they offer. These can be customized to have a extra blend like health benefit, backwater riding or beach stay etc. Even you can enjoy wildlife in Kerala during your hill station tour provided you pick the specialist tour operator. Numbers of Hill stations of kerala invite you to enjoy the fascinating beauty blended with local traditions and cultures but the tours for following are more in demand:
Munnar Hill:

Munnar hills placed in convergence of 3 mountain streams Kundala, Mudrapuzha, and Nallathanni. These are situated sixteen hundred meter above sea level in the time of British government this place was summer resort of British Government at south India. Picture book town, extensive tea plantations, holiday facilities and winding lanes make it the well-liked resort town.
Nyayamakad:
This place is situated between Rajamala and Munnar. Nyayamakad is the land of splendid waterfall. This waterfall downs from the height of about 1600 meters. The delightful surroundings make an excellent trekking point and picnic spot.
Thekkady:
Thekkady is one of the famous holiday destinations in India. It located about 160 miles from Thiruvananthapuram. Thekkady is an ecstasy with its natural charming beauty, serene environment and clear water that literally mesmerize the visitors. Thekkady offers many colossal potential for adventure activities. In the heart of forests many walking programs are arranged daily for 5 to 6 km. Periyar Lake shows its utmost attraction. This is known for fostering the wide species the wildlife.
Pullumedu:
Extraordinary fauna and flora add the charm to Pullumedu. Enjoy the visits to well known Sree Ayyappa temple at Sabarimala. Makara Jyothi illumination at shrine is the special attraction for tourists. Tourists feel the presence of God in the surroundings.
Devikulam:
The peaceful hill stations with velvet lawns, exotic fauna and flora cool refreshing mountain air is the extraordinary experience. Sita Devi Lake is a wonderful picnic spot. It is full of mineral water and pictorial atmosphere. This lake is perfect for trout fishing.
This is not the end of list of Hill stations of Kerala tours, one may take. Desolate beauty of wide spread rolling grassland and shoal make Eravikulam National Park a must to visit spot South India hills station tours.