India Tourist Places | North India Tours | Jaipur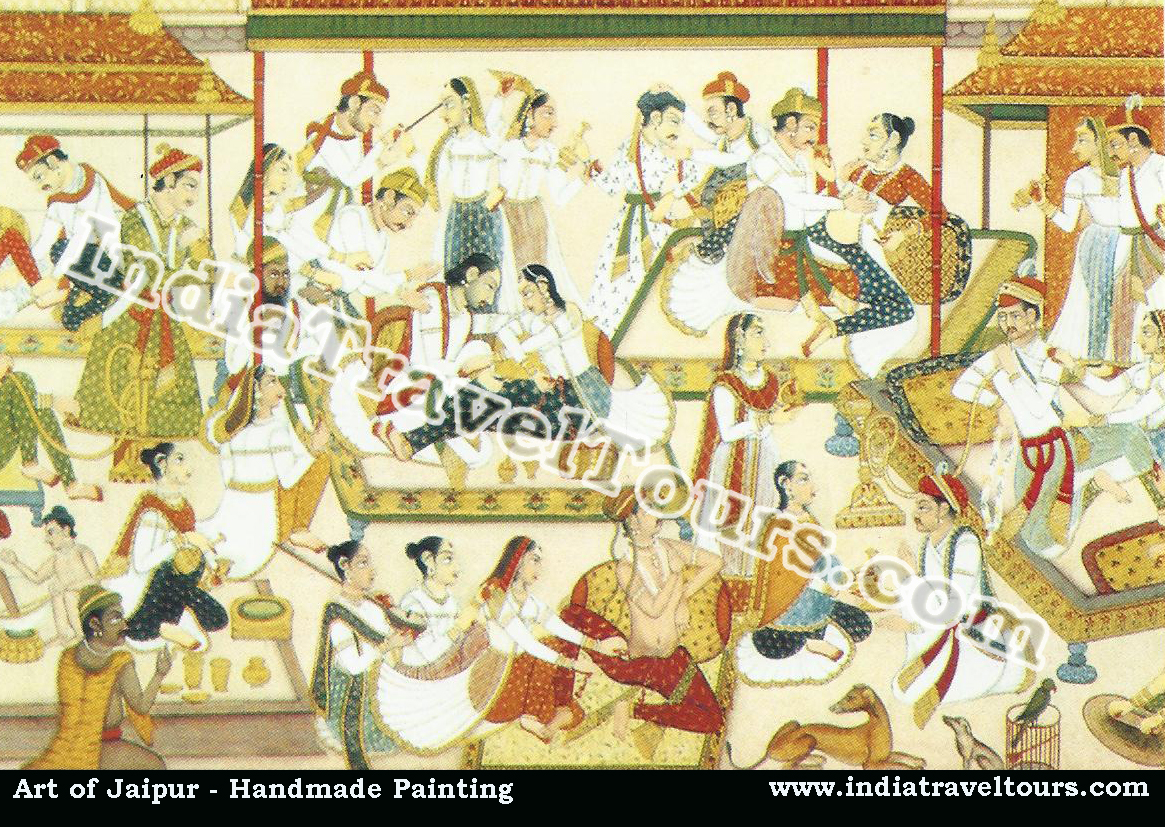 Jaipur – An Oasis in the desert
In popular parlance, Jaipur is known as the Pink city. This sobriquet was earned in 1876 AD, when the then ruler, Sawai Ram Singh, got the whole city painted pink as a grand gesture welcoming Prince Edward, the then Prince of Wales. This capital city of Rajasthan was founded in 1727 AD by Maharaja Sawai Jai Singh of Amber, who blessed the city with his name. Because of its wide and well laid out streets, this city is often compared to Paris. The king decided to shift his capital from Amber in view of water scarcity and growing population. Interestingly, the wise king himself consulted several ancient treatises on architecture while planning the city and thus it has been devised while keeping in view all Vaastu Shastra principles. Today, it is a bustling modern city of 3.1 million people, which is however, comfortable with its traditional moorings. As such, Jaipur can very well be termed as the first planned city of modern India, much before the advent of Lutyens Delhi or Chandigarh. It is interesting to note that Jaipur is the third vertex of the Golden Triangle Tourist Circuit; the others being New Delhi and Agra.
The Layout of Jaipur
The original city is laid out in six sectors, separated by wide arterial roads. The urban section is further sub-divided by a web of streets running at right angles to each other. The city is laid out keeping the palace quarter in the centre, while five sectors span out on east, west, and south sides, with the sixth sector laid out further to the east.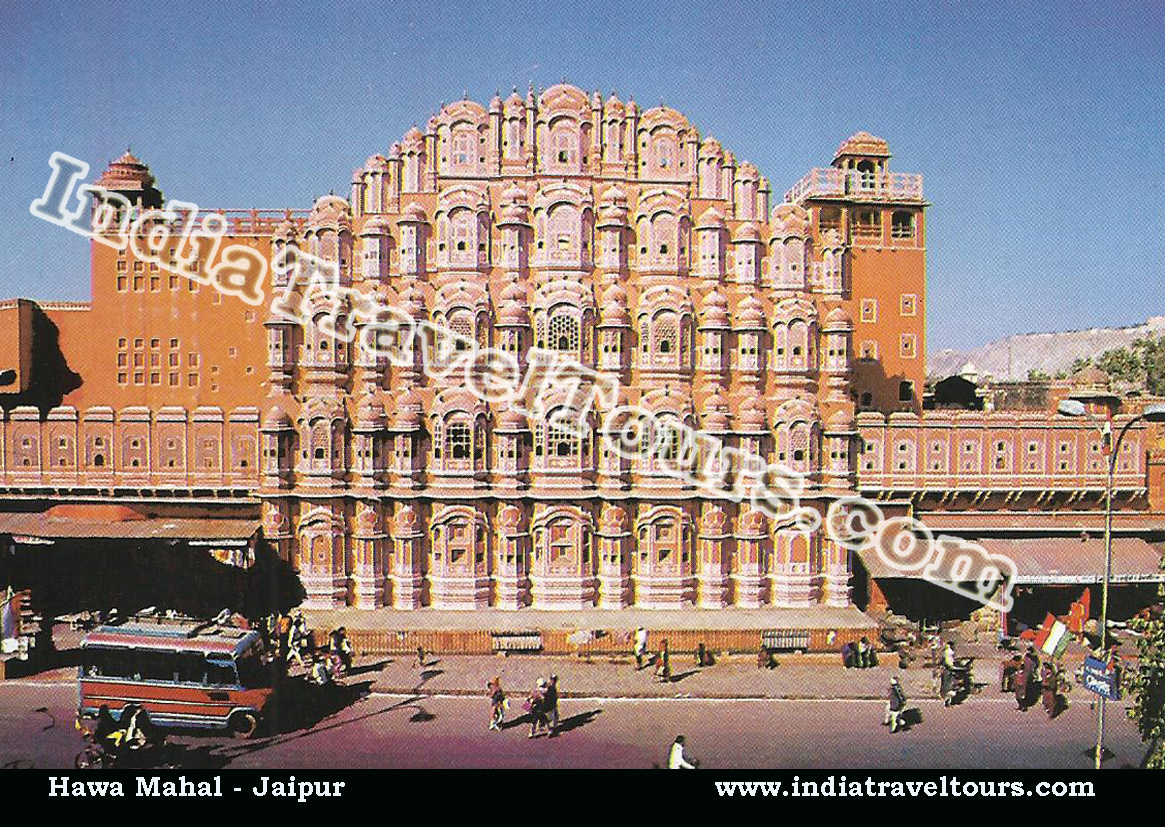 The Hawa Mahal is the centre piece in the expansive palace quarter, besides a formal garden and a lake. The residential quarter of the king is located in the Nahargarh Fort, atop the hill at the north-west part of the old city. The Royal Observatory in Jaipur, known as the Jantar Mantar is one of the World Heritage Sites in India.
In total, the city was laid out in 9 sectors. Out of these, two sectors were devoted to state buildings and palaces, while the other seven sectors were offered to the people. A casual glance at this city lay out provides ample evidence of an over powering urge to provide security to the city and its dwellers.
The main traditional industries of Jaipur are metal and marble. It is remarkable that the king felt it prudent to establish a traditional polytechnic almost 300 years ago to impart advanced instruction on scientific lines to the aspirants in emerging and crucial crafts, through Madarsa Hunree (craftsmanship school). Beginning in 1727, the main state buildings were completed within a relatively short time span of 4 years, while maintaining strict adherence to Principles of Indian Architecture.
Jaipur Festivals
Jaipur is traditionally known for its celebration of Gangaur Teej Festival; however, in recent years, the Jaipur Literary Festival has acquired an enviable reputation across the world as a major Literary Event.
Topography and Climate
Two major rivers pass through Jaipur district – Banas and Banganga. Jaipur sits on a major sub-ground aquifer, though it is now being depleted through extensive extraction of groundwater through indiscriminate use of tube-wells. This region has not faced any major drought in its history.
Jaipur is located in a region having semi-arid, hot climate, with average summer temperatures hovering around 300 C and winter temperatures being mild and pleasant at 15-180 C. However, in keeping with its arid ecology, winters can sometimes see temperatures plunging to freezing levels. Major rainfall months are during the Monsoon period between July to September, when there might be heavy, torrential rains with thunderstorms, though flooding has not been a traditional menace.
Jaipur Location
Jaipur is located 260 kms south west of New Delhi, almost in the centre of Rajasthan.
Accessing Jaipur
Being the capital of a major state in India and as a top tourist destination, Jaipur is very well connected by regular flights to almost all major cities in the country, especially to New Delhi. It has excellent, super fast train connections to New Delhi, requiring approx. 5 hours. It is also well connected by train to all other major centers. The third option is by road. This city is very well connected by excellent roads to all towns in the state and to other states in the vicinity. The State Transport undertaking RSRTC offers reliable connectivity to all conceivable destinations. Day trip to Jaipur from Delhi is one of the famous tours among tourists.
Local Transport
Jaipur Airport and the Railway Station is very well served by all major local transport means, like Taxi, local buses, auto rickshaws and cycle rickshaws. However, the most popular ones are the cycle rickshaws and Auto rickshaws.