Tours and Travel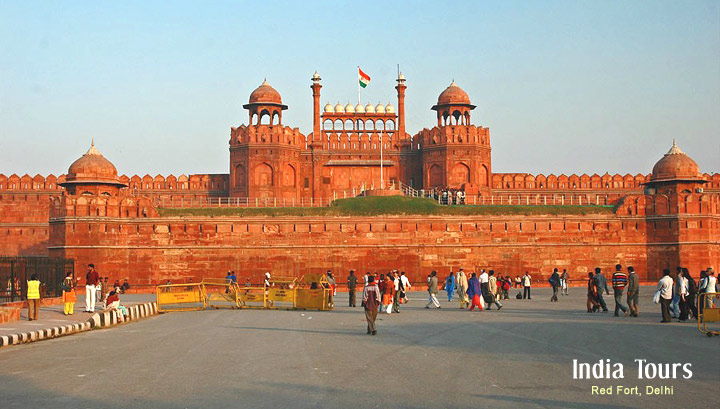 Are you planning to visit India? Do you want to unveil the mesmerizing beauty, culture, tradition, and history of this most diversified country? Do you want to make your journey to India as comfortable as possible? Do you want to experience an unforgettable touring experience? If your answer to above asked questions is a positive yes, then you should remember stated below points when planning your India tours. So, lets have a detailed look at what you should first determine or evaluate before planning your tour to India.
What You Want to See?
Since there are endless choices available in India to determine in terms of tourist places, you may get confused on finalizing a right one option. If this is the case, you should first determine what you want to see in India. For instance, if you want to visit and explore the beauty of one of the greatest wonders on earth planet, you should plan your tour to Taj Mahal in Agra. Therefore, you are highly advised that before finalizing your tours and travel in India, you should first evaluate your touring requirements. You should grab adequate information about the attractive places in India to visit.
Expensive Vs Affordable
When you decide to visit India, you find plenty of choices to determine from most affordable ones to most expensive ones. You may choose cheap tours to India option to save money. While on the other hand, if you want to unveil the travel luxury in India, you should look for luxury tour and travel choices in the country. Hence, you may face a situation where you may find it difficult whether to choose an affordable or expensive traveling plan. In case of facing such a confusing situation, you are highly suggested that you should make a right decision keeping your certain budget and travel needs in mind.
Are You Healthy Enough?
Since India a big country, you may have to face different climate conditions if you choose to explore various states in India. For instance, if you visit Rajasthan, you will have to deal with scotching heat. On other hand, if you visit Himachal Pradesh, you will have to deal with a cold climate condition. Obviously with changing climate conditions, you should not be able to keep your health sustain. Hence, before planning travel India, you should first go through a medical checkup. In case of finding any unhealthy or unfit sign, you should avoid visiting certain parts of the country. After all health is wealth.
Do You Need Help?
There could be various reasons when you need professional help from language issues to geographical problems. Therefore, you are highly suggested that before planning your India tours, you should first confirm whether you can enjoy the journey without help or not. In most of the cases, grabbing professional help is needed. Therefore, if you dont want to be lured by anti-social elements, you should look for a right tour and travel company in India on the internet. Create a list of top tour and traveling firms in India to choose the best tour package.
A county which has lot of diversity but the harmony in their heartyou can see only in India. Tours and travel in India shows the different cultures of the different states in India. Each state has its own exclusive and very graceful culture. Most of the foreigners visit India to explore the diversity in cultures of the country. Due these different cultures in India, makes it as matchless tourism attraction around the world. People of the county treat the tourists as God and shower all the colors of their culture. It will bring flood of tourists to the India.
Indian cuisine is also worldwide famous and another leading attraction of tourist. Indian cuisine work as magnet pulls the food lovers. There is big diversity in Indian cuisine; according to the weather conditions of the states of country test get changed. Indian cuisine is famous for spices which are used in it. Each state will give haunting aroma and yummy flavors, which will fulfill test desire. Indian cuisine will be the hypnotizing experience of the Indian food.
Geographical and weather also has huge diversity in the country. There are so many mountains, valleys, rivers, hills and beaches you can see in India. Dance and music are also the allure of the country. Every state has their own dance and music style and famous as folk dance and music of the state. Apart from Indian culture and cuisine, Tours in India will explore you great variation in language, spirituality, religions, festivals, clothing, sports and sculpture. Indian is famous for its traditional art and craft. Paintings, sculptures and architectures in India are the most fascinatingfeatures of tourism in India. Taj Mahal is of the seven wonders of worlds attracts good numberaround the world.