admin
This user hasn't shared any profile information
Home page: http://indiatraveltours.com/blog/
Posts by admin
0
Hard work is the key to success. Working hard and enjoying once in a while are the mantra for a healthy mind and soul. In order to enjoy the first thought one has is to explore the world and know culture and heritage of different place around the globe. One such country which is full of culture and heritage is India the land of multiple religions and various languages.
India has many destinations which are a must visits and Taj Mahal is one such place. Listed as one of the seven wonder of the world is the symbol of love which signifies that death can only separate two bodies but the souls can never be separated. Made by Shah Jahan the fifth Mughal ruler in memory of his wife Mumtaz Mahal in the 17th century AD. It is a mausoleum which portrays the richness of Hindustan the modern day India in the field of science and architecture.
It is made up of white marble monument built by over 22000 labourers over a period of 17 years from 1631 AD to 1648 AD. Often referred to as the 'onion dome' is a whooping 115 feet high and is surrounded by four other domes. The Taj also houses the remains of the Mughal king Shah Jahan and his twentieth wife Mumtaz Mahal. Taj is also referred as the world heritage site by the UNESCO. Inside the periphery there is a mosque known as the Kau Ban mosque made up of red sandstone and also there are Taj garden in front of the Taj in which one can sit and relax while experiencing the fauna.
Taj mahal is situated at the south bank of the holy river Ganga in the state of Uttar pradesh (UP).The entry fee of Taj is INR 50 for tourist having international passport and INR 5 for Indians. The Taj is very easy to reach and can be visited via train or road. International visitors may take flight to IGI airport in New Delhi which is the capital of the country and can book a train from Delhi Cantt railway station to Agra Cantt railway station which is 4 miles from Taj Mahal. Outside both the air and railway station there are taxies available which solve the problem of connectivity to reach Taj Mahal or the railway station.
Another alternate is booking a ride from the airport to Taj Mahal and car or couches will be available depending on the number of tourist. All kinds and sizes of buses and cars having seating capacity ranging from 2 up to 50 can be arranged for stress free and comfortable journey to the Taj in order to make the tourist enjoy the beauty and cherish it for a lifetime. The couches are clean and hygienic. Professional and leanest tour guide are also available if one wishes to indulge in knowing the history of places alongside enjoying the cinematic scene of the Taj Mahal. Visitors can also visit the city of Fatehpur Sikri which is in the west of Agra founded by Akbar the third Mughal ruler in the 16th century AD .It is a small city with structures like the Jama Masjid(mosque) and Fatehpur Sikri fort which generally can be visited in a day. Jama mosque has entrance known as Buland Darwaza which means high gates due to their 54 metre height and the mosque also has another structure known as Sheikh Salim Chisti Tomb in its courtyard which is believed to fulfil all wishes of a devotee if wished pure heart which make it one of the most sought after and most visited pilgrimage site in Indian subcontinent people from all religions from within and outside the country visit to seek peace of mind and positivity.
The nation is known for its diversity, heritage, history, and hospitality and people ready to share the rich culture of their nation with visitors. India has many monuments and must visits and one such is India golden tour. This tour has three destinations Jaipur in the state Rajasthan, Agra in the state of Uttar Pradesh (UP) and Delhi, which is the capital of the country.
Rajasthan is the sole state in the ation where one can encounter desserts and hot noon and chilly nights. UP shares borders with both Delhi as well as Rajasthan so the tour starts either from Jaipur or from Delhi. Although every place in the nation is worthy of a visit but visiting every place is next to impossible for a person with a mainstream job or business so golden tour makes the best utilization of the short trip which ensures memories and experiences which one can cherish for a lifetime.
If the tour starts at Delhi the visitors will get a pickup on arrival at the airport and sightseeing are done on the day or the next day of arrival according to the comfort of the visitor .Major tourist attraction in the capital are India gate, Lotus temple, Qutub Minar , Jama musjid (mosque), president house, parliament house and some famous local bazzars(markets). Lotus temple is about 113 feet high and is made to shape like a white lotus due to use of white marble from Penteli mountains in Greece and awarded by CNN the most visited building in the world in 2001. India gate is a arch which has names of all the martyr of Indo-pak war of 1971 carved and a Amar Jawan Jyoti which is a fire lit up in there remembrance.
Qutub minar is worlds highest minaret which is 239 feet high and was constructed in 1192 by Qutub-Ub-Din-Aibak the founder of Delhi Sultanate. Jama Masjid is a mosque where muslim devotees offer their prayers completed in 1656 AD with 3 great gates,4 towers and 40 minarets .It can accommodate upto 25000 people at once. Although it is a mosque but people of all other religious believes visit Jama masjid .
Next destination is city of Agra which has Taj Mahal, one of the seven wonder in the world. Delhi to Agra is about 4 hour drive journey via the Delhi-Agra expressway. Taj Mahal is a mausoleum made of ivory white marble stone made by king Shah Jahan the fifth ruler of the Mughal dynasty which ruled the state of India for little over three centuries in memory of his twentieth wife Mumtaz Mahal .The main monument is about 240 feet high and the upper tomb like structure resembles a onion due to which it is also called onion dome. Constructed by about 22000 laborers for more than two decade is the live proof of richness of medieval time India in the area of architecture and planning ,the boundaries of Taj are spread over 17 yards and has well maintained garden and a mosque in the enclosed area. The mosque is known as the Kau Ban mosque which is the place of worship for Muslims.
Taj Mahal is closed for normal visitor on Fridays as muslim devotees offer prayer called Jumma on Fridays. People generally from within or outside the country visit city of Agra predominantly to see the Taj but unlike normal belief of people Agra can be explored through street walk ,market exploration and other unusual activities if time is no constraint .For people planning longer tours visiting the city of Fatehpur Sikri about twenty miles from Agra is recommended .Built by emporer Akbar the third ruler of Mughal dynasty and was initially the capital which was later shifted to Agra due to scarcity in Fatehpur. Although it is a small city but offers a good sight seen experience as it has the bigger Jama mosque same as the one in Delhi and other fort and palaces which belonged to officials of that time as it was once the capital . Day trip to Agra from New Delhi is best way to see the places in case you have time constraints
Finally visitor reach Jaipur which justifies its name the pink city as majority of the old buildings have various shades of pink on the exterior which cannot get unnoticed upon arriving in the city. Like other cities it also has many places which deserve a visit like City palace, Hawa Mahal, observatory, Amber fort and Water palace .City palace was built between 1729 to 1732 by Jai Singh II the ruler of Amber .It has astonishing designs which demonstrate the variation in architecture within a short distance between buildings of same era. Hawa Mahal or Wind Palace has a design such that it has many small windows which leads to strong cool winds inside the monument even if the pace of wind is not very strong outside .Observatory or the Jantar Mantar is a structure which was used to determine time in the era when there were no watches and one such identical structure is in Delhi also. Amber fort is situated in city of Amber about seven miles from Jaipur and is declared as a world heritage sight by UNESCO .Constructed by red sandstone it has a Sukh Niwas which has a technology of creating artificial coolness through winds which can be compared to modern day centralized temperature regulators in buildings which is the proof of advancement of the science in medieval India and it also houses Sheesh Mahal or mirror palace.
0
Whenever you get time out of your busy professional schedule, you just want to spend quality time with your family. There could be situations when your family members want to spend good time at a tourist destination. There is no doubt that spending holiday or vacation at a tourist location can help families grabbing memorable memories of the life. Are you also planning for a family trip? If yes, then you are advised to look nowhere else but Agra tour. One of the key reasons behind choosing Agra city as your next family tour destination is that it offers opportunity to witness the beauty of Taj Mahal, a grand specimen of love. Now, the question arises here how to start your journey? If this is also your question, you should check out stated below points.
Collect Information
Whether you plan for a same day tour or a long holiday family trip, you first need to grab information. There could be various things that you need to keep in mind. For this, you are suggested to go online. Yes, you need to search for latest information about the tour and travelling services in Agra. Whether it is about grabbing information about latest tourist destinations or tourist packages, you always find internet an effective choice to determine.
Look for a Family Travel Plan
However, online travel market is overflowing with different types of travel plans to choose from, but you need to end up with a right one. You first need to assess your travelling requirements and budget. There is no doubt that you will never like to choose a tour package that cant cater the requirements of a family trip. Therefore, before making a concluding decision, you should first have a detailed look at your certain travelling needs and budget. For instance, if you want to visit Taj Mahal, you should look for a Family Travel Plan that can help you visiting this most visited tourist destination in India. So, you first need to look for a right family trip package.
Book a Hotel
When it comes to enjoying a hurdle-free journey, importance of accommodation cant be ignored. Therefore, before determining a family travel package, you should first confirm whether it also includes hotel stay or not. If your chosen travel package comes without accommodation facility, you need to look for other options. It is a fact that you will never and ever be able to enjoy great Agra tour even without booking a hotel. Thus, you should look for a travel plan that can help you staying in a budget hotel with your family.
What Are the Additional Tourist Attractions to Visit?
However, it is true that your main motto behind choosing a family travel plan for Agra is to witness the incredible existence of Taj Mahal, but it doesnt mean that you should not visit other tourist attractions in and around the city. Therefore, before finalizing the deal, you should first know about Additional Tourist Attractions situated in and around this historical city. One of the most visited additional historical structures is Agra Fort.
For More Information : indiatraveltours@gmail.com
There are various top travel destinations in India that attract foreign visitors or tourists towards it. If you are a foreigner and planning to visit India, you should first know about the tourist destinations, tourist attractions and historical monuments to visit. It is observed that most of the visitors from abroad surely love visiting the most beautiful structure in the world i.e. Taj Mahal in Agra. Are you also planning to witness the great beauty of this historical monument? If yes, then you should go through stated below guide on determining Agra tour.
Starting Point
When you decide to visit the most visited tourist attraction in India, you should first know about the starting point. It is observed that most of the foreign visitors first land to Delhi. So, most of the international tourists prefer starting their journey from the capital city. You arent supposed to be an exception. Therefore, if you have already reached to Delhi, it is imperative to choose a travel plan that not only helps you exploring the beauty of Agra but also other cities such as Delhi and Rajasthan. For instance, if you choose Golden Triangle travel plan, you can be able to cover three major tourist locations in India i.e. Delhi, Rajasthan and Agra.
Consider Transportation
Importance of transport cant be ignored whether you start your journey from Delhi or somewhere else in India. Therefore, before making a concluding choice, you should first know about adequate transportation. However, there are different types of transportation facilities available in India, but you need to choose a right one according to your budget and needs. For instance, if you want to reach your desired tourist destination within a short span of time, you should determine plane journey. There are various travel agencies that can help you choosing right transportation to reach Agra to witness the mesmerizing beauty of Taj Mahal. It is a fact that if you want to enjoy a hurdle-free journey, you should first choose a right transport.
What Are the Additional Tourist Attractions?
However, it is true that you want to visit the most visited travel destination in India, but it doesnt mean that you wont like to visit additional tourist attractions situated in and around Agra. For instance, while visiting to Agra, you may also explore the beauty of Agra fort, historical places in Fatehpur Sikri and various other tourist destinations in Uttar Pradesh.
Accommodation Needed
It is seen that most of international tourists find it difficult to know about a right accommodation. Therefore, it is highly advised that before starting your journey towards India, you should first avail the services of a right tour and travel agency in India. A right travel agency can arrange a good tourist hot
el in Agra. Whether you are looking for an expensive luxury hotel or a budget hotel for international tourists in Agra, you can easily find out plenty of choices to determine.
In concise, it can be calculated that if you choose a right travel agency, you can easily make your Taj Mahal visit a great experience of your life.
There is no doubt that visiting a tourist attraction can help you getting rid of mental stress. It is often seen that when families need to spend good time together, they simply plan for a tour. Are you also planning to visit a historical place in India? Do you want to end up with an affordable travel package? Do you want to enjoy same day tour? If your answer to above asked questions is yes, then you should look nowhere else but the same day Agra tour. Why only this city? If this is also your question, you should understand the fact that one of the greatest structures in the world called Taj Mahal is situated here. Lets check out the key benefits of same day tour.
Affordable Option
Whether you are going to choose a service or buy a product, you always like to save as much money as possible. The same rule can also be seen when it comes to visiting a new tourist location. If you want to explore the beauty of a historical structure, you should look nowhere else but this magnificent structure. It is certainly a grand building to visit. It is considered as the best example of eternal love and beauty. So, if you want to enjoy visiting this one of the best structures on this earth planet, you should determine same day travel option.
Best for Domestic Tourists
One of the key reasons behind the enormous demand and popularity of same day travel is that it is considered as the best option for domestic tourists. Therefore, if you are looking an outstanding tourist location to visit, you should look nowhere else but Taj Mahal. This splendid structure of love and devotion not only attracts international tourists but also local tourists. Therefore, if you are a domestic visitor looking for option to unveil the beauty of an outstanding structure, you should look nowhere else but the same day Agra tour.
Availability
Whether you are looking for a service or a product, you first need to deal with the availability. The same situation can also be witnessed when it comes to visiting a historical monument in India. The great availability of different types of tour packages can help aspiring visitors or tourists to visit this one of the most visited tourist destinations in India. It is found that international visitors or tourists prefer choosing a travel plan, which is widely available. So, one of the key reasons behind the growing demand and popularity of Agra travel option is that it is widely available to grab.
How to Choose a Right Travel Plan?
It is an obvious question that may come to your head when you decide to unveil the mesmerizing beauty of Taj Mahal. If you are looking for a right travel plan, you need to search online for the same. There are various travel agencies online that may help you considering the best tour and travel package for Agra. You just need to get in touch with a professional to determine one of the best buying deals on Agra tour packages.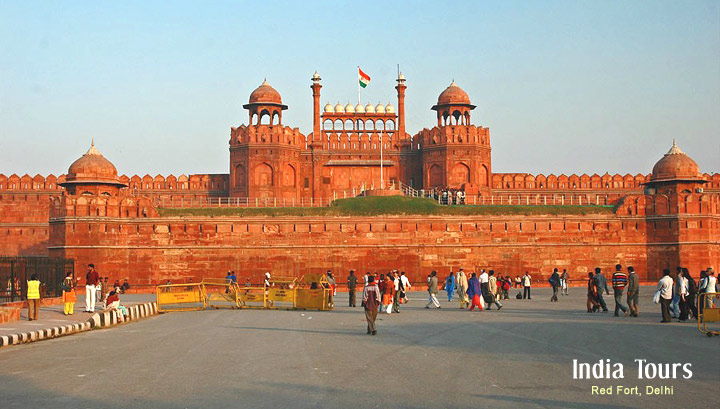 Are you planning to visit India? Do you want to unveil the mesmerizing beauty, culture, tradition, and history of this most diversified country? Do you want to make your journey to India as comfortable as possible? Do you want to experience an unforgettable touring experience? If your answer to above asked questions is a positive yes, then you should remember stated below points when planning your India tours. So, lets have a detailed look at what you should first determine or evaluate before planning your tour to India.
What You Want to See?
Since there are endless choices available in India to determine in terms of tourist places, you may get confused on finalizing a right one option. If this is the case, you should first determine what you want to see in India. For instance, if you want to visit and explore the beauty of one of the greatest wonders on earth planet, you should plan your tour to Taj Mahal in Agra. Therefore, you are highly advised that before finalizing your tours and travel in India, you should first evaluate your touring requirements. You should grab adequate information about the attractive places in India to visit.
Expensive Vs Affordable
When you decide to visit India, you find plenty of choices to determine from most affordable ones to most expensive ones. You may choose cheap tours to India option to save money. While on the other hand, if you want to unveil the travel luxury in India, you should look for luxury tour and travel choices in the country. Hence, you may face a situation where you may find it difficult whether to choose an affordable or expensive traveling plan. In case of facing such a confusing situation, you are highly suggested that you should make a right decision keeping your certain budget and travel needs in mind.
Are You Healthy Enough?
Since India a big country, you may have to face different climate conditions if you choose to explore various states in India. For instance, if you visit Rajasthan, you will have to deal with scotching heat. On other hand, if you visit Himachal Pradesh, you will have to deal with a cold climate condition. Obviously with changing climate conditions, you should not be able to keep your health sustain. Hence, before planning travel India, you should first go through a medical checkup. In case of finding any unhealthy or unfit sign, you should avoid visiting certain parts of the country. After all health is wealth.
Do You Need Help?
There could be various reasons when you need professional help from language issues to geographical problems. Therefore, you are highly suggested that before planning your India tours, you should first confirm whether you can enjoy the journey without help or not. In most of the cases, grabbing professional help is needed. Therefore, if you dont want to be lured by anti-social elements, you should look for a right tour and travel company in India on the internet. Create a list of top tour and traveling firms in India to choose the best tour package.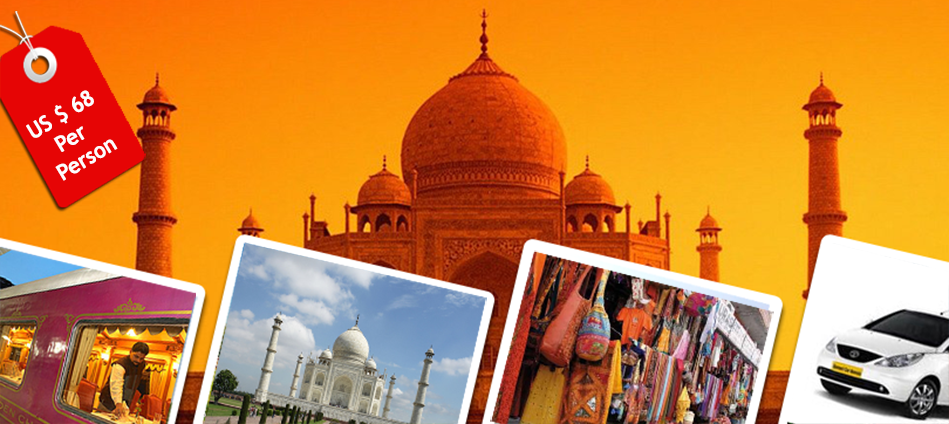 0
When it comes to visiting one of the most amazing places on the earth planet, visiting one
of the wonders in the world is considered a right option to go with. Are you also planning to
explore the beauty, history and architecture of a wonder? If yes, then Taj Mahal at Agra in
India is a right option to determine. When you decide to visit Taj Mahal, you should not
forget taking a few things into consideration to make your journey safer, more comfortable
and more enjoyable. Are you still confused? Lets have a detailed look at what you should
know before starting your Taj Mahal Tour. So, keep reading it.
Evaluate Your Budget and Touring Requirements
Before taking the first step towards your journey to Agra, you should first evaluate your
budget and travelling needs. There is no doubt that you will never and ever like to visit a
tourist location or monument that your pocket cant afford. Similarly, you wont like to end
up visiting a location that you never wanted to witness. Thus, you should first assess your
traveling needs and then set a budget accordingly. For instance, if you want to save your
money, you can choose Agra day tour option. Always remember, your budget may affect
your journey needs and similarly your travelling needs may also decide your budget.
You Need a Professional Assistance
Believe it or not, but you arent supposed to visit a big country like India without a guide.
Therefore, if you really want to make your tour to Agra a comfortable experience, you
should first look for a right professional to assist you throughout the journey. So, look for
the top service providers when it comes to determining India travel tours. For this, you
can take help from the search engines. Type your query in one of the top search engines
and then hit the enter key. You will find plenty of tour and traveling services providers in
India.
Choose Your Transportation
If you want to make your journey to India a comfortable experience, you should choose a
right transportation option. However, if you have adequate budget to spend on
transportation, you can hire a luxury travel vehicle to visit Agra to unveil the beauty of
historical Taj Mahal, but if you dont have adequate money, you should determine Indian
Railway. Yes, train is considered as the most affordable transportation option in India. Since
you want to choose a transportation option from Delhi to Agra, you should consider Gati
Man Express Special train from Delhi to Agra. Choosing Indian railway as your
transportation simply means you can be able to save your time and money.
Communication Needed
There could be various reasons when you need instant help from a friend or a family
member. Therefore, you should always keep in touch with them. There are various choices
to unveil the world of communication in India such as mobile phones, internet and
traditional ways to send messages. So, always try to get in touch with people who can help
you when an emergency occurs.
In concise, you should not forget considering aforementioned points before starting your
Taj Mahal tour.
Recent initiatives by the state government indicate that the tourists visiting the Taj Mahal
from New Delhi and Kanpur shall in future be able to drive up to the Taj Mahal by Yamuna
Expressway without having to tackle the knotty traffic in Agra. At present, all Agra bound
vehicles arriving from New Delhi or NOIDA via Yamuna Expressway are forced to waste
precious hours in dealing with this problem.
The Agra Development Authority officials confided that work on an inner city Ring Road
Connecting the Yamuna Expressway to the Fatehabad tourism complex near Taj Mahal has
already begun, which shall take another two years to get completed. The first phase of this
project shall see the construction of an elevated stretch of road, 10.9 kms long, which shall
initially have 6 lanes, later to be augmented by 2 more lanes. This construction shall help
spawn news hubs of activity on either side of the Expressway. The development shall
include extensive landscaping, a golf course, new parks and toilets, state of the art roads,
improved lighting with underground cables, concealed drains, shelters, medical facilities and
activity zones. In short, the entire improvement is likely to motivate the tourists to spend
more time browsing around Taj Mahal. This project is being buttressed by the long-
pending Taj Ganj beautification.
Simultaneously with this project, the state administration has also given its green signal to
the Agra-Lucknow Expressway. The two Agra bound expressways shall get together at
Kuberpur in Agra's Etmadpur tehsil.
As a matter of fact, the local tourism industry had been persistently petitioning the state
government to provide a transa Yamuna link up to the Fatehabad Road from the Yamuna
Expressway to facilitate a much easier access to the 17th century monument.
All these latest developments are expected to revamp the surrounding area around the Taj
Mahal thus substantially improving the tone and tenor of tourist services.
The Taj Mahal is closed on Fridays
In keeping with the religious sensitivities of the local Muslim population which throngs the monument in huge numbers for their noon prayers, Taj Mahal is kept out of bound for the tourists the whole day on a Friday. In short, this means that you can simply walk in and have an unhindered view seven days a week, if you are a Muslim, but in case you are a non-Muslim, you are deprived of the opportunity, even if you are arriving from thousands of miles away and you do not have much time in hand to stay in the city. Sorry, Hard Luck! Interestingly, this prohibition applies only to the Taj Mahal, as other major Mughal monuments like the Agra Fort, Sikandara (Akbar Tomb) or Itmad-ud-Daulah's Tomb) are yours for the asking seven days of the week.
In case, you have not been forewarned and actually arrive in the city on a Friday morning only for a day, you can take a taxi to the other side of Yamuna, which will get you a spectacular view of the north face of the Taj, but without affording you the glory of a Taj view from its south face set amidst the lush green garden. The other option is to view the Taj longingly from the edge of Agra Fort, but this is at some distance. The last option is to check in one of the Taj Ganj hotels, many of which have rooftop Taj viewing as one of their attractions.
Swindling Guides
In view of the heavy tourist traffic from all corners of the world, many of whom are unable to converse in the local language Hindi, there are chances that you might fall prey to some sharp practices indulged in by some unscrupulous elements posing as a bonafide guide. Unfortunately, the immortal monument not only attracts tourists, but also cheats and swindlers in various garbs, the most popular being as a guide. Many a time, they throng the Taj Mahal entrance and try to win your confidence through chaste English with an American slang. As they are often unauthorized, they might slink away at the entrance, but before that they might ask you to hand over your valuables in the name of depositing them in the locker, but later you may find to your horror that the trickster and your valuables have vanished in thin air.
As such, while thinking of hiring a guide, make sure that
You insist on the guya official identity card before giving him your trust or your valuables
Make sure that he is able to speak your language fluently, or he might later turn out to be a net liability
Source: http://www.indiatraveltours.com/agra%20day%20trip.htm
More often than not, a first time visitor to India is likely to first visit Agra via New Delhi to have a glimpse of the world famous Taj Mahal in Uttar Pradesh. Apart from the legendary Taj Mahal, the other major landmark in this city is the Agra Fort. Although a major city by itself, apart from being an important handicrafts center, Agra Tourism is the raison of this city, where everything moves like clockwork routine around this sole activity. Once in New Delhi, the visitor has many options for New Delhi to Agra travel; one may travel to Agra by air, or comfortable and convenient super fast trains, or by luxury limousines sliding smoothly on superfine highways.
A dream trip to Taj Mahal
A trip to the celebrated Taj Mahal is like a dream come true. Not only the first timers, the monument invariably continues to casts its spell even on the old timers. Its sheer beauty keeps on haunting even days, weeks and months after the visitor has wrapped up his her trip to India, compelling him her to return to Agra again and again. One may even assert that this ethereal building makes the visitor almost equally lovelorn, as was its creator Shah Jehan for his deceased wife and beloved Mumtaz Mahal, in whose memory this wondrous monument was originally erected. The most spectacular aspect of its translucent architecture is its capacity to present itself in varying hues at different moments of the day, as its aspect magically transforms itself if witnessed either at dawn or at dusk, either in brilliant sunshine at noon, or in the dreamy moonlight of a full moon night.
Moving on
In any case, one is forced by various material constraints to stick to the itinerary already laid down. In view of these limitations, the visitor is often constrained to wrap up his her visit to Agra after visiting the Agra Fort and numerous other major and minor sites in and around the city to move on. Various studies on visitor preferences indicate that the visitor has three main options beyond Agra: either the visitor moves on to Jaipur in Rajasthan while sticking with the oft-travelled Golden Triangle Circuit of New Delhi Agra Rajasthan to share the magnificent bounties that state has to offer; otherwise, if the visitor is a bit more adventurous, he she may head straight to Khajuraho in Madhya Pradesh to have a glimpse of the breathtaking beauty of the copulating couples in the Bundela landmark and move on still further south; the third major direction is a trip to the timeless city of Varanasi further east in Uttar Pradesh itself, which truly represents the timeless appeal of this ancient civilization, which makes India the unique destination.
Source: www.indiatraveltours.com
admin's RSS Feed